Hemovent was founded in 2013. Our mission: To advance ECMO to the next stage. Our team of serial entrepreneurs has over 25 years of experience launching a dozen high-end cardiovascular devices. Now we have developed a proprietary platform technology for heart and lung support systems that performs the most gentle extracorporeal perfusion possible with the utmost safety and simplicity. Today, this technology is protected by a number of granted and pending patents worldwide.
Based in Aachen, Germany, the ISO EN 13485:2016 certified company developed all its core technologies from the ground up and has full in-house manufacturing capabilities ready for industrial scale-up.
THE IDEA
In line with our mission to advance ECMO to the next stage, we began working on an entirely new concept in 2013. Our first feasibility studies followed that same year. After the seed phase, we initiated fundraising and completed Series A financing in 2016.
DEVELOPMENT
Throughout 2016, we continued to evolve and improve our technology platform, and constructed a wide variety of prototypes. The efforts paid off: We reached design freeze in 2017, which enabled us to set up the manufacturing process for serial production.
REALIZATION
After launching the pilot product series in 2018, we began product verification and validation testing. Our chronic GLP in vivo trials became a great success story when they exceeded expectations. At the same time, Hemovent received ISO EN 13485:2016 certification.
We secured Series B financing in early 2019, and now look forward to the next steps in our mission.
Hemovent was founded by a team of industry veterans with over 25 years of experience in cardiac support.
"Our devices have been used in thousands of people. We understand how to master complex technologies but, at the same time, we believe that simplicity is the ultimate sophistication."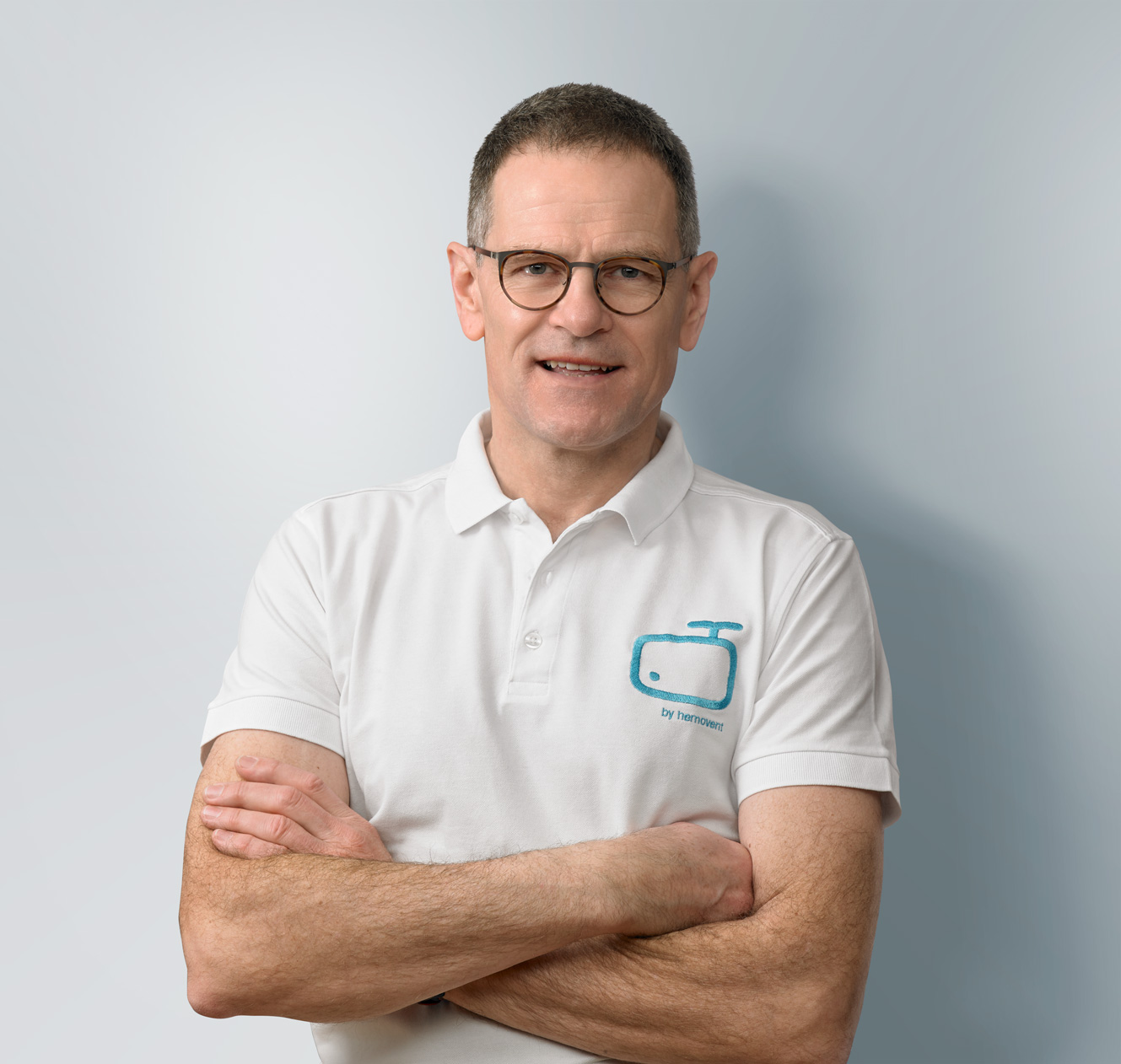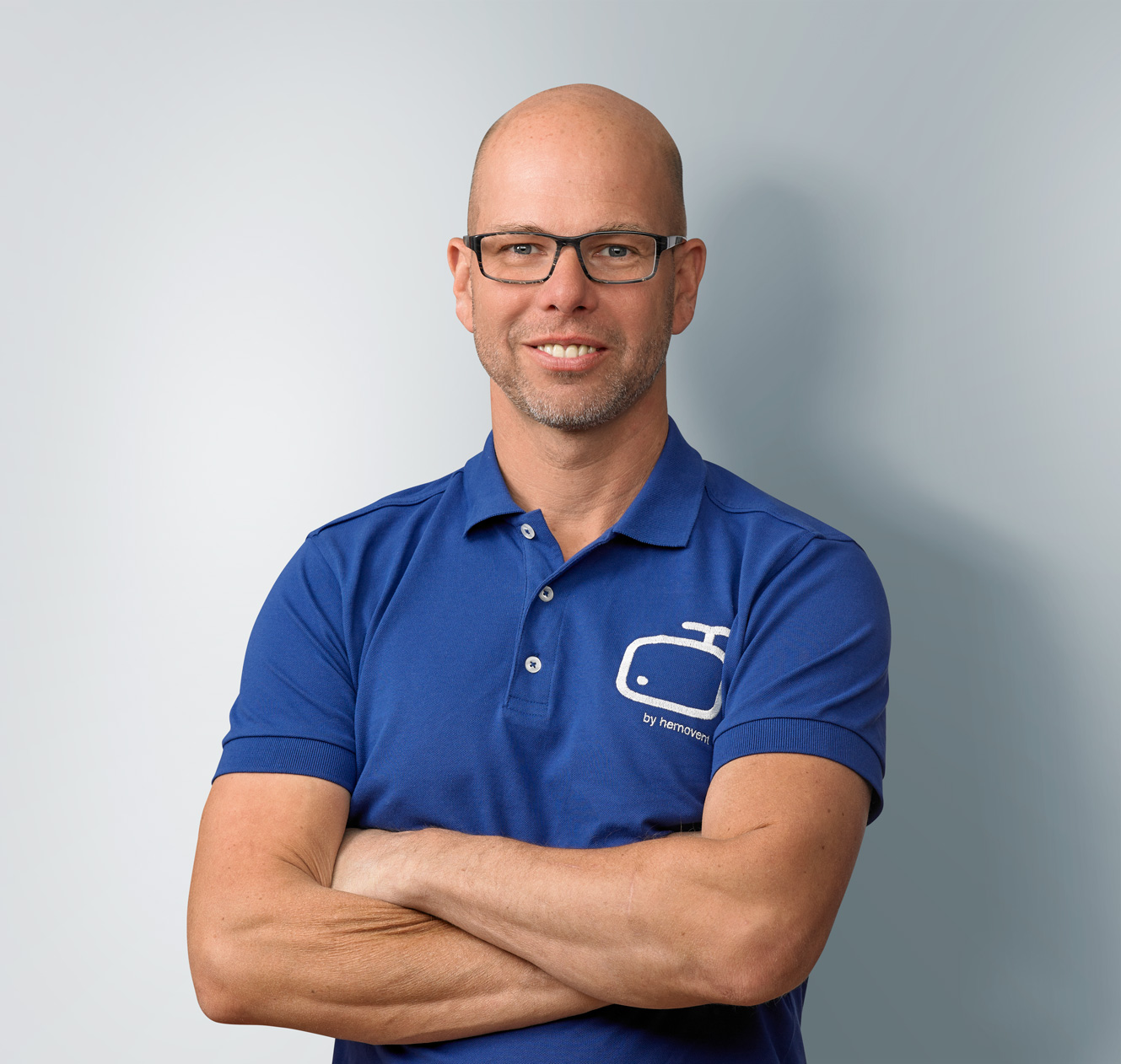 Dr. Oliver Marseille, CTO
Imagine simplifying critical care treatment for millions of people with a device that can fit in a backpack. Hemovent has done just that: developed and manufactured a new proprietary platform technology for heart and lung support systems that will make high-end critical care so much safer and easier. And in doing so it has the potential to help about 2.2 million patients worldwide who are suffering from acute cardiac and respiratory failure.
Hemovent is backed by a consortium of institutional investors.
HEMOVENT PRODUCTS ARE NOT CLEARED OR APPROVED BY THE
U.S. FOOD AND DRUG ADMINISTRATION AND ARE NOT AVAILABLE FOR SALE IN THE U.S.